Duplicable City Center
One Community is designing an open source and free-shared Duplicable City Center™ to save resources and help model a redefinition of how people choose to live. This structure will function as a recreation center, large-scale dining hall, large-scale laundry facility, and alternative for visitors that might not (at first) be comfortable staying in the earthbag or straw bale hand-constructed homes. As part of One Community's global-transformation and duplicable teacher/demonstration communities, villages, and cities model, this one building will function as a revenue stream and communal-use and resource-saving replacement of individual kitchens, laundry rooms, and living rooms for all residents of One Community. This page contains the following sections related to the design and function of this building:
RELATED PAGES
CLICK ICONS BELOW TO JOIN US THROUGH SOCIAL MEDIA
WHAT IS A DUPLICABLE CITY CENTER
The Duplicable City Center is a diversely functional, ultra-eco-friendly (LEED Platinum Certifiable), space and resource saving community center designed to be replicated. It is meant to be (but doesn't need to be) built as the central and/or starting point of any one of the 7 One Community sustainable village models. Its purpose is to support a redefinition of how people live by providing a space more beautiful than most people's homes that replaces the need for individual kitchens, living rooms, laundry rooms, and other in-home recreation spaces. It is also purposed to function in conjunction with One Community's open source non-profit and for-profit business models as both a non-profit teacher/demonstration community, village, or city center and/or the central structure of an eco-tourism destination.
Some of the key features and intentions for the Duplicable City Center design include:
WHY CREATE A DUPLICABLE CITY CENTER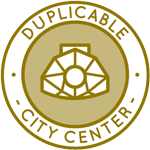 Building a duplicable city center is an opportunity for people to improve their way of living through investing resources in shared space. As part of One Community's 4-phase global change strategy, we will demonstrate building a city center like this as providing 5 primary benefits:
In traditional society, each family home contains space for socializing with friends, preparing and eating meals, and doing laundry. We believe that we will save significant space and resources by providing shared access to a high-quality environment for these activities within our City Center. This, in accordance with our global change methodology, creates another path to the One Community global-change model spreading on its own.
WAYS TO CONTRIBUTE TO THE DUPLICABLE CITY CENTER
SUGGESTIONS     ●     CONSULTING     ●     MEMBERSHIP     ●     OTHER OPTIONS
CONSULTANTS ON THE DUPLICABLE CITY CENTER
Andrew Sadera: Architect Drafter, Designer, and owner of Sadera Designs
Antonio Zambianco: Civil Engineering Student
Aravind Batra: Electrical Engineer, LEED AP, Principal of P2S Engineering
Beatriz Michel Rocha (Mechanical Engineering Student)
Ben Pollock: Full Service Restaurant & Kitchen Designer with Webb Food Service Design
Charles McLean: Architecture & Urban Agriculture Designer, Professor, and owner of OM Greengroup
Da Ku: Mechanical Engineer
Diogo Rozada: Civil Engineering Student
Douglas Simms Stenhouse: Architect and Water Color Artist (see: transparentwatercolor.com)
Doug Pratt: Solar Systems Design Engineer
Erika Yumi Tamashiro: Architecture and Urban Design Student
Fabio Rodrigues: Electrical Engineering Student
Fernando Bitencourt: Civil Engineering/Construction Engineering Management Student
Gabriel Freitas: Civil Engineering/Construction Engineering Management Student
Guilherme Campolina: Civil Engineering Student
Henrique Ferreira: Bachelors of Science and Technology and Electrical Engineering Student
Israel Silva: Electrical Engineering Student
Izadora Carvalho: Civil Engineering Student
James Del Monaco: Mechanical Engineer, LEED AP, Sustainability director of P2S Engineering
James Nance: Mechanical Engineer and Project Manager
Jennifer Engelmeier: Eco-pool and Spa Specialist and founder of www.LoveYourPool.com
Joao Bernardes: Civil Engineering Student
Joel Newman: Architectural Visualization Designer and owner/operator of Figment
Karl Harris: Architect Drafter, Designer, and founder of Harris Design & Technology Services
Lucas de Souza: Electronic Engineering Student
Lucas Tsutsui da Silva: Computer Engineering Student
Mateus Barretto: Civil Engineering Student
Maurilio Souza: Civil Engineering Student
Meg West: Landscape Architect, Permaculturalist, and founder of Meg West Design
Mayke Balbino: Architecture and Urban Design Student
Neha Verma: Construction Project Manager and Bachelor's of Architecture
Pedro Borba: Architecture and Urban Planning Student
Ricardo Carrillo: Design Consultant and Principal of Acumen Industries
Rick Ruggles: Swimming Pool Equipment and Health Consultant with Hayward Pool Products
Rob Gjerde: Swimming Pool Design & Construction Expert and owner of Sorico Design and Consulting
Roberto Santos: Civil Engineering Student
Rodrigo Nobre: Civil Engineering and Construction Management Student
Ron Payne: Mechanical Engineer and HVAC / Thermal Designer
Thaís Eustaquio: Architect and Urban Design Student
Victor Oliveira: Architecture and Urban Planning Student
COMPANY CONTRIBUTORS TO THE DUPLICABLE CITY CENTER
Dome Incorporated has built over 500 domes and can deliver these domes anywhere in the world
P2S Engineering is a full-service eco-mechanical, electrical, plumbing, energy, and technology engineering firm
Western States Design is one of the world's largest companies in the laundry industry with global distribution
CITY CENTER OPEN SOURCE PORTAL
As we continue open source project-launch blueprinting the Duplicable City Center and all of its components, build it, and problem solve and evolve all the different aspects of this resource-saving hub for One Community and anyone who wants to duplicate it, we will use this page as the portal to complete details for replication. Like all our other open source portals (click here), this page will evolve and expand indefinitely with our own experience and the experience of the global cooperative using our open source tools, tutorials, and resources and sharing their own evolutions and experiences with duplicate city centers:
| | | |
| --- | --- | --- |
| | | What we're working on now |
| | | Building plans for all components |
| | | Detailed materials list and cost analysis for all components |
| | | Do-it-yourself multi-media resource and information hub |
| | | How to work with local government if permitting is needed |
| | | Detailed tools and equipment list, best place to buy, and cost analysis for all components |
| | | Detailed build-time investment needs for each component based on our building experience |
| | | How to install and utilize water catchment for the entire duplicable city center structure |
| | | Duplicable City Center Electrical Planning and Design Details |
| | | How to make your build easier than ours and how to solve any problems we encountered in our build |
| | | Complete and on-going maintenance and upkeep details per our experience with all village components |
| | | Archive and database of others building similar structures including their experiences, adaptations, etc. |
| | | List of everyone who helped us design and build this so they can be contacted to help with modifications |
| | | Automation, monitoring, and control systems design, setup, and data gathering and sharing |
| | |  All of the above for individual duplication of the natural pool and eco hot tub designs |
| | | All of the above for individual duplication of the the eco-laundry facility and setup |
| | | All of the above for individual duplication of the eco-kitchen and food-prep facility |
| | | How to install and maintain internet and a WiFi network for an off-grid city center |
| | | Maximally energy efficient, beautiful, and effective lighting plan design specifics |
| | | Complete details for how to maintain this structure as an eco-tourism destination |
| | | All of the above for 7 complete and different sustainable village models |
| | | All of the above for complete renewable energy infrastructure |
| | | All of the above for complete sustainable food infrastructure |
MORE DUPLICABLE CITY CENTER DETAILS
Here are the most current images for some of the areas we will be open sourcing in complete detail as we build them:
CLICK IMAGES FOR COMPLETE PAGES

FLOOR PLANS
SUMMARY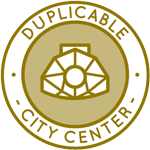 The SEGO Center Duplicable City Hub is meant to expand sustainability into the lives of people who might not normally be interested in sustainable living. It will be ADA compliant, LEED Platinum certified, built to California building codes (some of the strictest in the nation), and designed to provide a living environment that most people will consider far superior to their current environment. It will also save people money, conserve resources (when being built and long-term), and function as an optimal starting and/or central expansion point for any of the 7 One Community sustainable village models. We will open source share everything needed for complete duplication of this structure and all of its components as part of our 4-phase strategy for global transformation and spreading comprehensive sustainability.
FREQUENTLY ANSWERED QUESTIONS
Q: Why geodesic domes?
Geodesic domes were chosen for a broad diversity of reasons. First, we wanted a structure that could be purchased and shipped anywhere in the world, were uniquely attractive, and provided large open spaces that big groups of people would feel really comfortable in. Domes are beautiful, purchased as kits, and the curved walls and ceiling (in this case 35 feet or 10.7 meters high in the center) use approximately a third less surface area to enclose the same volume as a traditional box home. Geodesic domes also perform well as passively heated and cooled structures because the aerodynamics of the rounded walls encourage air to travel efficiently around inside the building. The geodesic design is also especially beneficial structurally in that the larger the building, the stronger the dome. The round structures also weather hurricanes and tornados significantly better than box structures.
Q: How does this structure fit into the global transformation and open source goals of One Community?
As this page states, the Duplicable City Center sets an example of how to save money and resources through cooperative and shared laundry, dining and food preparation, and recreation space for over 300 people. It will also produce significant revenue through its rental rooms. In addition to this, the Duplicable City Center is meant to provide a high-end and profitable option for people who either:
With our Highest Good of All philosophy being to provide something for everyone, the above three benefits of this structure specifically hold value for a higher-end and investment-focused demographic. As part of One Community's global transformation methodology, we see this as an opportunity for corporations and other private investors to start sustainable and self-sufficient teacher/demonstration communities, villages, and cities with a traditional, contractor-buildable, and profitable building like this and then use our same community membership model to provide people with free housing or a potential revenue stream (see "Community Sponsored Business" example) in return for free labor to help build one of the 7 village models.
Investors save money and members have the potential to build themselves a house and/or a revenue stream in return for investing their time (no financial investment). On top of this, both investors and members are contributing to further spreading and sharing teacher/demonstration communities, villages, and cities.
Q: How do you expect to achieve near-100% passive cooling for this structure?
The Duplicable City Center has been designed to meet its cooling needs through exceptional venting combined with the 35-foot high dome ceilings, outstanding insulation (40+ R-value), window and structure positioning to maximize the benefits of property-specific wind patterns, and the ability to shade or cover all South-facing windows during the hottest months. The elevation of our property is also high enough to provide weather that will generally fluctuate between 30-80 Fahrenheit (0  to 25 C). For these reasons, the only non-passive cooling designed into this structure are the large-scale refrigerator and freezer and 2 swamp coolers for cooling the kitchen cooking and cutting/canning/preserving/dishwashing areas.
Q: Why are you designing this structure to be 100% off-grid? 
We feel it is important to demonstrate the Duplicable City Center and village models as options that can be constructed in locations without the availability of a connect to the power grid. For this reason, we are first designing the complete One Community energy infrastructure to supply all One Community village and City Center needs without a grid connection. Once these details have been completed and open source shared, we will also conduct and open source share the cost analysis comparison for connecting to the energy grid for backup power in the winter months when solar would normally require generator backup. After this analysis, we will update our plan if on-grid development is determined to be a more sustainable and cost effective option than generators and the additional batteries and solar infrastructure we'd need to function 100% off-grid in the winter months.